Trendent Ltd.
Call us!
Mobile:
+36 30 417 6340
trendent@trendent.hu
www.trendent.hu
Frequently Asked Questions
1. How much money can I save?
Around 50-60% of the costs in the UK! See details at Prices.

2. Do doctors and assistants speak English at the clinic?
Our doctors speak several languages, including English and German.

3. Can I pay in British pounds oer Euro in Hungary?
Yes. We accept payments in British pounds both at the clinic and at the hotel.

4. Who else goes to Hungary for dental treatment?
Every year, several thousand Swiss, Austrians and Germans, as well as hundreds of Italians and other Western Europeans come to Hungary for dental treatment.

5. What are your guarantee policies?
There is a written guarantee for crowns, bridges (4 years), inlays (3 years), full (2 years) and partial dentures (3 years), fixed-detachable case and implants (5 years), fillings (2 years). Naturally, the guarantee is valid only in the given clinic and the work is carried out there (annual check-up).

6. How long do I have to stay in Hungary?
Usually for a week. Some treatments may require more time, in which case the client is recommended to stay for about 10 days. Such treatments are: fixed-detachable case and constructing the implants (including second operation and construction) but that is usually necessary only for the second treatment in Hungary.

7. What can I get done in a week?
The dentists can complete - if no complications occur - about 10-12 crowns and, additionally, a couple of fillings. It also depends on whether there is an inflammation in the mouth cavity and how the patient reacts to the treatment. You will get a treatment plan after the first consultation with the dentist. Note: In case a tooth is extracted but work still needs to be done, the second treatment will only be carried out after sufficient recovery time.

8. What kind of materials (dental treatments) are used in Hungary?
In Hungary the same materials are used as in the UK or in Western Europe, from Germany, Austria, England, Switzerland, Japan and the USA.

9. What happens if I'm allergic to certain kinds of metal?
The most frequent allergies occur from nickel and palladium. However, these two metals haven't been used in the materials for teeth for about 7 years. However, if you are allergic to other metals, please inform your dentist about it.

10. I still have amalgam fillings and I'd like to get them removed.
Can I get it done in Hungary, as well?
Around 50-60% of the costs in the UK! See details at Prices.

11. I'd like to preserve the body of the tooth but I need to have crowns.
What shall I do?
In this case a crown with a porcelain cover is the most sensible.

12. I need implants. What do I have to do? How is this treatment carried out?
For more information about implants, please look under Patient information.

13. Do I need any special insurance?
We recommend you seek the advice of an insurance agent regarding all travel risks.

14. I have a chronic medical condition. Will it be a problem to go to Hungary?
Not necessarily. Still, depending on your type of illness, it is recommended that you consult with your doctor for a letter stating your medical condition to be given to your dentist. It's very important that he should be informed about your illnesses, medication, and other relevant details as early as possible, so that you can receive the safest and most suitable treatment.
| | | |
| --- | --- | --- |
| | | |
Our stomatology practice is capable of performing implantation in 3 days for patients applicable for the operation.
more for this implant package >>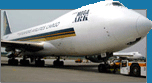 day 1 arrival

Arrival, panoral, consultation, treatment schedule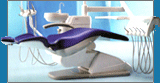 day 2 implant surgery

Placement of the appropriate implant (possible with local anaesthesia)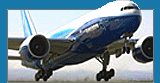 day 3 departure

Check-up, departure