Trendent Ltd.
Call us!
Mobile:
+36 30 417 6340
trendent@trendent.hu
www.trendent.hu
Implant packages from UK to Hungary and return
Insertion of artificial dental roots

The precondition of this is that the patient should see a dentist in 1-2 weeks following the surgery in order to have the stitches taken out. The best way to do so is to see your usual dentist.

As a result of your examination it has been concluded that your eating abilities can be restored or immensely improved by the insertion (implantation) of one or more artificial dental roots into your dental Insertion of artificial dental roots (Implantation) bone. The insertion of dental roots is also widely considered for aesthetic reasons. The implanted dental roots are furthermore used as bases for fixed dental restorations such as crowns, bridges or dentures.
Our implant system is based on biomaterials that have stood the test of time in many years of scientific trials and clinical use. We are using implants of pure titanium, which are successful due to the firm insertion and healing without any symptoms. The biggest problem is the integration of the dental implant in the surrounding bone of the jaws; which can be defined as a direct structural and functional connection between living bone and the surface of a load-carrying implant. The desired integration is the essential condition for a stabile fixation of the dental implant.

INDICATIONS
The indications for treatment with dental implants are as follows: psychological inability to wear a removable prosthesis, instability of prosthesis, single tooth loss to avoid involving neighbouring teeth as abutment, unfavourable number and location of residual dentition; and the dental implants would allow for provision of a fixed prosthesis.

SURGERY
The surgical treatment is usually performed in one or two stages depending on the implant system chosen by your dentist and on your bone quantity and quality. The surgery may be performed in a consulting room setting with local anaesthesia. Within 4 to5 days, the initial swelling will be gone and surgical area will be less painful. The denture that you may have been wearing can be lined with a soft material and placed back in your mouth to improve your speech and appearance. The healing after surgery takes 3 to 6 months (depending on the procedures) once the implants has been placed. After this period of integration the abutments will be attached to the implants, and the restorative treatment will be started.

AFTERCARE
The optimal care of your own teeth should be an important goal of your health. Dental implantation requires not only healthy bone of sufficient quantity and quality, but also excellent oral hygiene.

| | | |
| --- | --- | --- |
| | | |
Our stomatology practice is capable of performing implantation in 3 days for patients applicable for the operation.
more for this implant package >>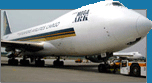 day 1 arrival

Arrival, panoral, consultation, treatment schedule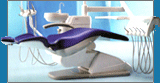 day 2 implant surgery

Placement of the appropriate implant (possible with local anaesthesia)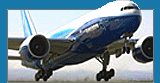 day 3 departure

Check-up, departure